Installing CCS Mobile on iOS
Visit CCS Mobile download page using Safari browser.
Click on the download link and once "Updating" message goes away, follow the steps below.
STEP #1 - click on the Safari browser's SAVE icon.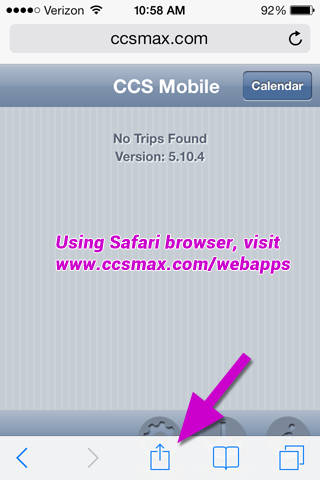 If you don't see the toolbar at the bottom, just tap the area just above 'CCS Mobile' label at the top.
STEP #2 - then "Add to Home Screen option.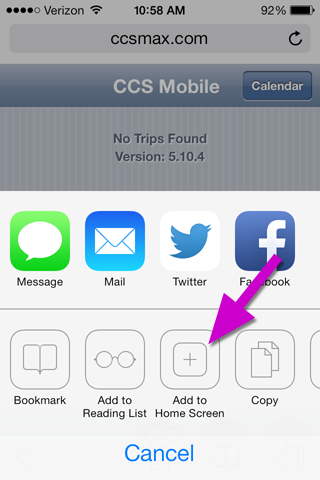 STEP #3 - then "Add" button.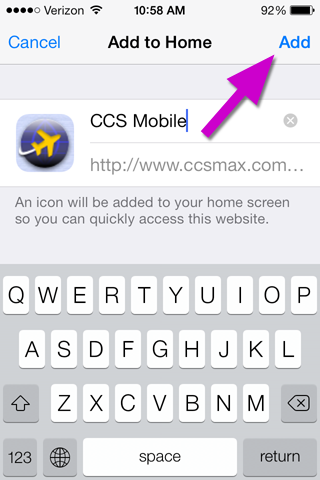 STEP #4 - Verify CCS Mobile app icon is saved on the homescreen.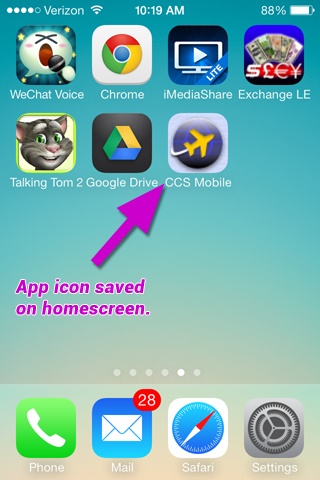 STEP #5 - Click on the app to start up the app.
Verify that now it's full screen!!
No Safari controls at the top and bottom.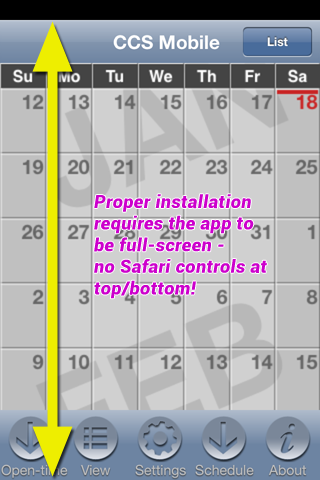 Congratulations! You're all set.
In app settings, enter your emp-id and passwords and start downloading your schedule.